NIL Panel Discussion
Changes in NIL Deals are constantly being made. Catch up on the latest with a fabulous panel of NIL Experts at the Thursday, September 21 SME Luncheon at Juban's!
When
Thursday, September 21, 2023 from 11:30 AM to 1:00 PM CDT
Where
Juban's
3739 Perkins Rd.
Baton Rouge, LA 70808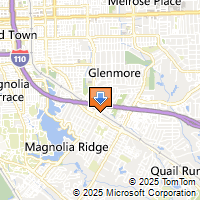 Driving Directions
Contact
Nancy Carter
Sales and Marketing Executives of Baton Rouge
(225) 978-4004
nzcarter@mac.com
Look who else is already registered!
Rob Abruzzino
Brian Ainsworth
Teresa Alvarez
Robert Blanchard
Brittany Boudreaux
Alexis Bratton
Tammy Brown
Nikki Carr
Chase Chabaud
Meghan Chenevert
Stephen David
Eric Ellis
Josh Ellzey
Alex Fletcher
Aaron Gleiberman
John Grubb
Rebecca Hale
Melanie Haley
Katie Hebert
Trista Henson
Hayden Hodges
Michael Hudson
Michael Huye
Christine Kennedy
Zach Kilshaw
Emily Langlois
Mary LeBlanc
Amanda Ledet
Brooklyn LeJeune
Robyn Lott
Darby Mann
Mary Elizabeth Martin
Elizabeth McInnis
Brooke McKey
Melissa McWhirter
Cameron Murdock
Daniel Newman
Lori Newsom
Sarah Nichols
Lisa O'Deay
Kathleen O'Regan
Rhonda Perdue
Brent Phillips
Diana Pietrogallo
Mary Pourciau
Michell Rabalais
Kelly Randow
Shannon Rasbury
Karson Roberts
Charlene Roca
Monica Rogers
Vicki Rosenbohm
Ethan Shipp
Trent Shows
Will Swillie
Laura Thomas
Ashley Vuci
Sarah Wampler
Maranda White
Jd Wild
Riley Womack