2023 Final Putt Member/Guest Event - Capital Hills at Albany Golf Course
Join in on this opportunity to play in this Final Putt Member/Guest event. Recruit new members and introduce them to LPGA Amateurs CRNY. The format will be 2-person scramble with tee times starting at 10:30AM. Dinner Buffet to follow the round is included in the price! Cash bar too! Dinner only is an option if you can't golf with us that day.
When
Saturday, October 14, 2023 from 10:30 AM to 6:00 PM EDT
Where
Capital Hills at Albany GC
65 O'Neill Rd
Albany, NY 12208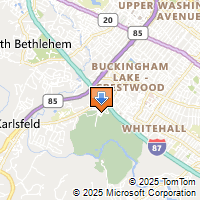 Driving Directions
Look who else is already registered!
Mary Beth Allen
Barbara Barfield
Natalia Bausback
Jill Behunin
Kristin Card
Cynthia DiDonna-Nethaway
Michele Endries
Sharon Fisher
Nell Fodera
Liz Gaudet
Marian Gogola
Wendy Hord
Ellen Hotz
Ellen Kaufman
Darlene Kusaywa
Gloria Maki
Maureen McHugh
Cathy Morano
Lynn Nagelsmith
Anne Noonan
Deborah O'Hern
Susan Powell
Deborah Ptasinski
Farah Salehi
Sharon Sestak
Christina Smith
Carol Ann Thomas
Michele Walls
Cheryl Watts
Jane Wilson
Nancy Wolff
Holly Yearsley