SME Holiday Luncheon and Games!
We always have a blast at our Holiday Luncheon and Games! We play BINGO and enjoy visiting with fellow members. SME will give away $1,000 in cash prizes too! Plan to bring an unwrapped toy for the YMCA Angel Tree to distribute for Christmas. See you at Red Stick Social!
When
Thursday, December 14, 2023 from 11:30 AM to 1:00 PM CST
Where
Red Stick Social
1503 Government St.
Baton Rouge, LA 70802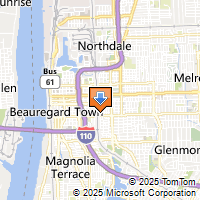 Driving Directions
Contact
Nancy Carter
Sales and Marketing Executives of Baton Rouge
(225) 978-4004
nzcarter@mac.com
Look who else is already registered!
Brian Ainsworth
Dora Bergin
Gale Berryhill
Florrie Blocker
Steven Buttrose
Geraldine Champlin
Alicia Charles
Meghan Chenevert
Lawanna Condon
Tina Critchfield
Jewell Ferrer
Odessa Frame
Owen Gertrude
Juliane Gormanston
Alta Goudie
Maik Grammer
Almeda Hackbarth
Rebecca Hale
Ryan Hernandez
Minda Hugh
Candida Hummel
Wilda Kantor
Leonie Killian
Fay Kraus
Rashad Lachance
Demi Langton
Mary LeBlanc
Titus McClemans
Klaus McLerie
Larue Mendiola
Lonny Mitford
Cassandra Moench
Christie Mountford
Erick Myer
Alexis O'Doherty
Avis O'Flaherty
Kourtney Pena
Liliana Russell
Quentin Sneed
Milla Swinford
Erik Wilken