When
Tuesday, May 9, 2023 at 8:00 AM EDT
-to-
Wednesday, May 10, 2023 at 5:00 PM EDT
Add to Calendar
Class will start at 8:30 AM EDT the first day, and then 8:00 AM EDT on the second. The class will end at approximately 5:00 PM EDT. Flight arrangements should be made after 5:30 PM EDT to allow ample time to complete the test and arrive at the airport; VEGA is approximately 45 minutes from CVG.
Where
VEGA Americas, Inc.
3877 Mason Research Parkway
Mason, OH 45036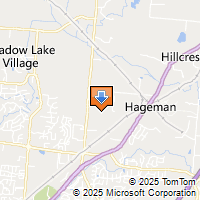 Driving Directions
More Information
Dress is casual for training, and VEGA takes the class out to dinner on Tuesday night.

Matthew Billiter

VEGA Americas, Inc.

513-272-4088

m.billiter@vega.com
Advanced Startup and Commissioning of VEGA Products, May 9-10, 2023
This class educates end-users on commissioning, troubleshooting, calibrating, and performing data collects on VEGA instruments. Students will be able to configure a 4... 20mA VEGA radar sensor, set up the 0% and 100% points, configure the PLICSCOM display, set up the failure mode, optimize the sensor for the application, and suppress false signals.
If paying by purchase order, please use promo code PAYINGBYPO and click apply.
Send all purchase orders directly to m.billiter@vega.com.

Topics:
Fundamentals
Choosing the right instrument
Advantages and limitations
Basic principles and definitions of radar and guided wave radar
Theory of operation
Dielectric constants
Installation of radar and guided wave radar
Uses of stilling wells, bridles, and polarization
Connection Possibilities
Overfill Safety
VEGA DTM/Firmware (Current Release)
Enhanced features
PACTware including an introduction, configurations, adjustments, echo curve analysis, and false signal suppression
Troubleshooting with VEGA DTM
Sensor optimization
Service options
Configurations
Instrument diagnostics
Accommodations - Ask for the VEGA Americas Rate
VEGA Americas, Inc. reserves the right to cancel a class due to low enrollment. COVID-19 precautions are being taken at VEGA Americas, Inc. We reserve the right to change this training course to a virtual environment at our discretion to maintain the well-being of our employees and our customers.
VEGA Americas, Inc. is a manufacturer and seller of measurement technology and products; purchase of VEGA products is not required to complete the course.