Where
Fort Hamilton Comic Con 2017
207 Sterling Drive
Brooklyn, NY 11252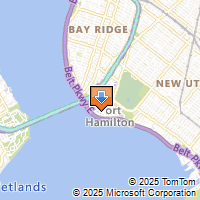 Driving Directions
Cosplay & Costume Policy
Please read this policy and follow the rules! No exceptions!! If you violate this policy, you could be asked to leave the Fort Hamilton Comic Con! without refund.
Any weapon that could seriously hurt someone is not allowed. Specifically, but not limited to:
Functional firearms – that includes paintball, airsoft, bb guns, cap guns, any gun that shoots a real projectile or causes a real explosion.
Realistic firearms – any gun that could be confused for a real gun.
Prop weapons made of a hard material such as metal or glass.
Functional projectile weapons – any weapon (crossbow, slingshot, etc) that discharges a projectile.
Metal-bladed weapons
Whips
Explosives
Blunt Weapons
Loud props such as whistles, horns, etc.
Prop weapons are allowed at the
Fort Hamilton
Comic Con
! as long as the meet the following criteria; That they are composed of cardboard, foam - or something light. Prop firearms are allowed only if they cannot be mistaken for real weapons. The barrel of all prop firearms must be covered with brightly-colored caps.
Prop weapons allowed into the
Fort Hamilton
Comic Con
! are at the discretion of the
Fort Hamilton
Comic Con
! staff and uniformed security personnel. When entering there will be a weapons check area and once cleared you will not have to go through the weapons check again.
Safety is paramount, we will always err on the side of caution. There will be no place to store prohibited weapons on-site. If you have a weapon that is prohibited, you will be escorted from the building and not allowed back in with the weapon.
Please use common sense! We are trying to create a safe space for everyone.