Where
Philadephia Museum of Art
2600 Benjamin Franklin Pkwy
Philadelphia, PA 19130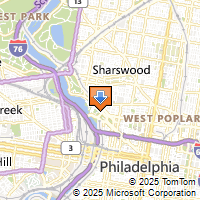 Driving Directions
Prayerful Looking is offered through the Interfaith Center of Greater Philadelphia and the Community Engagement and Access Division of the Philadelphia Museum of Art.


Explore How Great Art Speaks to Your Faith
Prayerful Looking
Art and Spirituality
Titian; Archbishop Filippo Archinto; c. 1558; Oil on Canvas; 114.8 X 88.7 cm; Johnson G. Collection 1917
Saturday, May 12, 2018
10 a.m. to 1 p.m.
Fee: $25
Turn a visit to the art museum into a spiritual retreat marked by "prayerful looking," sometimes known as visio divina. Participants will explore how art relates to their faith tradition and spiritual experience, then curate a tour of art that is particularly meaningful to the group.
Open to people of diverse backgrounds in faith, spirituality and art appreciation.
There is no extra charge for admission and parking at the Philadelphia Museum of Art for this program. Museum membership does not affect the program fee. For information on financial assistance contact Barbara Ballenger at 215.247.7466 or email bballenger@stmartinec.org.
Participants will meet in the museum lobby at 10 am.
Rev. John Hougen, PhD, is the Interfaith Center of Greater Philadelphia's program leader for The Art of Interfaith Understanding, using the resources of the Philadelphia Museum of Art to further interfaith understanding through encounters with art from the world's religions. He is also an ordained pastor of the Evangelical Lutheran Church in America and a St. Martin's parishioner.