When
Wednesday September 11, 2013 from 10:30 AM to 3:30 PM EDT
Add to Calendar
Where
John XXIII Pastoral Center
100 Hodges Rd
Charleston, WV 25314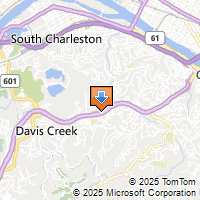 Driving Directions
Note:
We are requesting a $20 check payable to TEAM for WV Children to complete your registration. This check will be RETURNED to you at the door when you attend the workshop. This is to prevent no-shows and to cover the costs of lunch for those who register but do not attend the workshop.
Strengthening Families Made S-I-M-P-L-E Learning Opportunity - John XXIII Pastoral Center, Sept. 11th

The "Strengthening Families Made S-I-M-P-L-E!" ("Streamlined Implementation: Manageable, Practical, Logical & Energizing") Learning Opportunity is your chance to learn more about the nationally growing Strengthening Families through Early Care and Education movement and how you can implement Strengthening Families in your early child development program.
This registration is for the workshop at John XXIII Pastoral Center in Charleston from 10:30 a.m. to 3:30 p.m. on Sept. 11th, 2013.
The Strengthening Families Made S-I-M-P-L-E workshops are designed to benefit:
Child Care Center & Facility Directors
Family Child Care Providers
Pre-K Program Leaders
Starting Points Directors
Birth to 3 Service Coordinators & Practitioners
WV-Strengthening Families Grantee Leadership Teams
Regional CCR&R Early Childhood Specialist & Behavior Consultants
Regional Head Start Family Services Coordinators
Programs Providing Care/Support to Families with Young Children
The goal is to equip early care & education leaders in WV to build "Circles of Caring" (Protective Factors) using national evidence-based Strengthening Families tools. National research shows that these factors reduce child abuse and neglect by providing parents with what they need to parent effectively, even under stress.
Participants will receive training & CD-ROM toolkits to immediately begin making low-cost & no-cost changes to programs, and provide staff with everyday strategies to build Circles of Caring.
Participants will also receive a Strengthening Families Tote Bag and Toolkit that includes resource guides, and materials to demonstrate protective factors to families and community members.
Application has been submitted for WV STARS registration for 4 hours of STARS credit.
Valuable educational resources will be given as Door Prizes.
Lunch will be served.
SPACE LIMITED TO THE FIRST 40 INDIVIDUALS TO REGISTER!
Important Note about Registration
To complete your registration, please mail a check with $20 registration to TEAM for WV Children, PO Box 1653, Huntington, WV 25717. Note: This check will be RETURNED to you at the door when you arrive at the workshop.
We are doing this to prevent no shows who register but do not attend the event.

Many thanks!