Where
University of Phoenix, Ontario Campus
3110 E. Guasti Road
Ste. 100
Ontario, CA 91761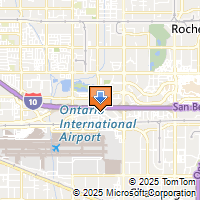 Driving Directions
Sophie You
California Asphalt Pavement Association
916-791-5044
syou@calapa.net
Registration for CalAPA classes must be completed in advance and on-line, and payment must be received prior to admittance. As a non-profit trade association, CalAPA must be protected from losses on events. Therefore, cancellations must be received at least 72 hours prior to the date of a class or event to receive a refund. Substitutes are always welcome.


Optimizing Hot Mix Asphalt Production workshop



You are losing money at your asphalt plants right now, but where? CalAPA is pleased to bring a nationally recognized expert on asphalt plant optimization to California for a special one-day workshop to help plant operators run plants for maximum efficiency and profitability. With so much changing in the industry, what you don't know is costing you!
This intense, full-day seminar on production practices for quality asphalt mixes is intended for Intermediate / Advanced plant personnel. The seminar highlights the proven practices used by successful producers to make consistent, high-quality mixes and achieve "bonus" results. Nationally noted expert T.J. Young will immerse attendees with focused content on best operating practices, or "pushing the buttons correctly." The information presented in the presentations is important to understand for making top quality mix in today's "en
d result," "QC/QA," "PWL" world.
All attendees will receive the "Best Practices in Hot Mix Production" binder complete with a Troubleshooting Guide and Best Practices Poster. Every production facility and quality lab should have this reference guide available for their personnel.
Who should attend? This course is designed for console operators, foremen, production managers, quality control personnel, and inspection personnel. Attendees with an understanding of how plants operate will maximize takeaways from this course.
About the Instuctor: Terry "TJ" Young is nationally recognized expert in the operations of asphalt equipment. Young, an independent HMA production consultant, is the owner of T2ASCO. Young has over 25 years of experience in plant design, problem-solving, equipment management and personnel training. He works with HMA producers across the country with production training, HMA plant reviews, production troubleshooting, and facility improvements.
With the return to Caltrans of the "Statistical Pay Factor" specification (formerly known as QC/QA), with incentives and disincentives, contractors have an opportunity to improve their bottom line through the efficient operation of their HMA plant.
Registration for this class will be on a first-come, first served basis for the first 50 people registered. On-line registration is required and must be completed by clicking on the "Register Now" button below. Although the California Asphalt Pavement Association is sponsoring this training, members, non-members and public agency personnel may sign up for the class. For registration questions, please contact Sophie You of CalAPA at (916) 791-5044. Questions about course content can be directed to CalAPA Technical Director Brandon Milar at (916) 791-5044.
What will be covered? Best practices for:

Cold Feed Blending
Asphalt Storage and Asphalt Metering
Aggregate Drying
Dust Collection & Fines Return
Recycle Mix Production
Drum-Mix Blending
Batch Plant Blending
Finish Product Storage & Load-Out
This will be the only class of this type scheduled in California in 2019.