When

Sunday, August 8, 2021

Where
Terra Park, Johnston, Iowa
6400 Pioneer Pkwy
Meet at fishing pier on east side of lake.
Johnston, IA 50131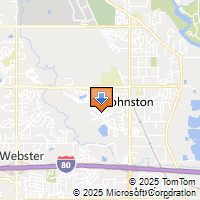 Driving Directions
Amber Piatt
Fish Iowa! First Catch Center
515-494-3891
firstcatchcenter.iowa@gmail.com
Beginner
Introduction to Kayak Fishing
Meet at the fishing pier on the east side of Terra Lake (by Crown Point Community Center).
Individuals ages 12+ years old are invited to learn kayak fishing basics at Terra Lake.
Prerequisite
- must have attended one of our basic kayaking events, as this program will be challenging to those who do not know basic kayaking skills. Participants will learn key skills such as balancing the kayak while fishing, fish habitat identification, fishing rod placement, risks & hazard identification, and risk management. Limited kayaks, and rods and reels will be available while supplies last. Please bring your own equipment, if you have it. Adult supervision is required at all times. Adult registration for those under 18 years old is required.
How you can prepare:
Register for the event.
Wear sturdy shoes and dress for the weather.
Check out the calendar for future events.
The First Catch Center is a new outdoor recreation program based out of the City of Johnston's Parks and Recreation Department. The First Catch Center is focused on helping beginning and casual anglers become more successful while promoting outdoor fun for everyone. They provide the resources, experiences, and support needed to enjoy fishing and the outdoors. The program is a collaborative effort of several agencies and organizations in central Iowa. Learn more at www.firstcatchcenteriowa.com.
---------------------
Terra Lake, Johnston, IA - 6400 Pioneer Pkwy, Johnston, IA 50131
Please wear sturdy shoes (no flip flops) and dress for the weather. Event will only be cancelled in the event of severe weather.
Satruday, July 17, 2021
Schedule of events - 3:00 - 5:30 pm
3:00 - 4:15: Session 1
4:15 - 5:30: Session 2