Are you feeling spiritually bankrupt? Drained by the vicissitudes of life? Has Covid gotten the best of you? Do you desire divine intervention for your children or marriage? How's your peace going?
I am a witness, if all of these questions don't apply at least one does. If that's the case, then you need to head to the birthing retreat where you will find your power and breakthrough.
Listen, if you are ready to know the mind of God? Have an interactive experience in the Spirit? and Develop spiritual acuity? Then GATHER your resources, PLAN to be there and let God PERFORM his performance in your life.
Calling all ~ Ministers of the Altar! Have you felt a pull in your spirit to pray? Is the volatile climate in our present world provoking a hunger and thirst to be in the presence of the Lord?
If you desire to increase your capacity for prayer, a new kingdom articulation for what you are hearing, and prayer strategies that yield God given results - then make plans to join us May 13th - May 15th 2022 for The Birthing PrayER Retreat!
God wants to Revolutionize His people! He wants us to evolve into the best version of ourselves. God wants us to realize the power , authority , and boldness we can acquire by spending time with Him. Now is the time to receive fresh oil, expand our knowledge, and move in a superior anointing. Get ready to experience a life changing move of God.
Where
DoubleTree by Hilton Hotel Atlanta - Marietta
2055 S Park Pl NW
Atlanta, GA 30339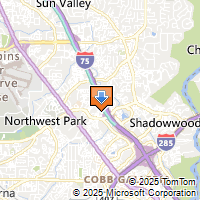 Driving Directions
Use Group Code: MYM (https://bit.ly/3JsXuw1)