Presenter: Evie Hernandez
Where
Nova Southeastern University
3301 College Ave
Carl De Santis Building
Fort Lauderdale, FL 33314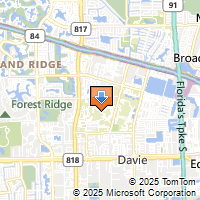 Getting Started With Email and Social Media Marketing
Wondering how to get more Facebook engagement? Want to turn Facebook likes into email marketing leads? Because after all, what is the benefit of having many Facebook likes if you can't capture them as leads?
This interactive workshop will provide a deeper look into the importance of leveraging social media with email marketing to generate leads.

The success of a small business depends largely upon creating a marketing strategy that drives results.

This workshop will reveal some simple but effective best practices and considerations for small businesses seeking to make their social media marketing more effective.

Here is just a taste of what you will discover during this power-packed workshop:
Value-added content that drives engagement
Attention-getting subject lines that get your emails opened
The importance of understanding how email and social media work better together.
Join us and learn some great new strategies to help your email and social media efforts get you results.
Instructor: Evie Hernandez is a Constant Contact Authorized Local Expert and Solutions Provider.
Fee: $32 for online pre-registration; $42 at the door.
Veterans Must present their voucher before attending the workshop.


Please Note: PayPal or credit card accepted with advanced registration. Cash, credit cards or checks accepted at the door.
Office hours: Monday – Thursday from 10:00 am to 2:00 pm
About SCORE:
SCORE is a non-profit resource partner of the Small Business Administration. The Broward SCORE Chapter has been helping entrepreneurs and business men and women for over 50 years to start, develop, and expand their businesses. For more information about how we can assist you visit us at broward.score.org.