When

:
Saturday, July 20, 2019
at
10:15 AM
to
Saturday, July 20, 2019
at
1:00 PM
Add to Calendar
Where

:
Northwest Regional Library Coral Springs
3151 University Drive
Coral Springs, FL 33065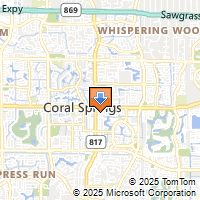 Presenter:
Hector Arrillaga. Hector Arrillaga works for Hewlett Packard leading the Software Business for Managed Print Services in the Americas. He has 23 years of experience with HP across Quality Assurance, Marketing, Sales, Services and Business Management. He has served the Graphic Arts, Consumer, Small & Medium Business and Corporate markets. Hector volunteers for SCORE as a certified mentor and advices his wife with Bright & Smart, a company dedicated to teach engineering skills to children. An executive with strong leadership skills, Hector is a Physics' Engineer from ITESM in Monterrey Mexico, and has attended development programs in Cornell, USA; INSEAD, France and IPADE, Mexico.
George Gremse
SCORE Broward
954.356.7263
mail@browardscore.org
SCORE Broward office hours: Monday – Thursday from 10:00 am to 2:00 pm