Cost
$30 In Advance, $50 At the Door
Where
Keiser University
2085 Vista Parkway
West Palm Beach, FL 33411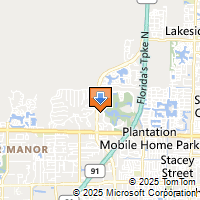 Driving Directions
Tuesday, March 18, 2014, Grow Your Business with Email & Social Media Marketing
Learn marketing strategies that can be applied to email and social media marketing, including: The difference between an email or social media post that looks good, and one that gets measurable responses; Set email and social media marketing goals and objectives; Run campaigns on marketing channels that matter to your audience; Create content that pulls a response from prospects; determine the best day and time to schedule your communication (and how to schedule it in advance); Learn what to write about; What are the best offers for different business types; and how to ensure your audience opens and acts on your emails and social media posts
Alex de Carvalho is the Regional Development Director for Constant Contact, where he helps businesses connect and engage with their customers.
Prior to joining Constant Contact, Alex co-founded BuzzMed, a worldwide scientific community for physicians. In addition, he served as an adjunct professor at the University of Miami's School of Communications, where he taught courses on social media and co-authored "Securing The Clicks: Network Security in the Age of Social Media" from MacGraw-Hill.
Based in Miami, de Carvalho has played a key role in uniting South Florida's tech community by organizing Social Media Club South Florida, BarCamp, Ignite Miami, Social Media Day, The Startup Forum, and Mobile Monday events for South Florida new media professionals. He is also a founding member of RefreshMiami. Over the past six years, these organizations have hosted events for over 10,000 technology and business professionals, leading to new business connections, employment opportunities, and startup ideas. These forums have introduced entrepreneurs to investors, where technologists have demonstrated new applications that have launched as new startup ventures.
Alex holds an MBA from Insead in Fontainebleau, France and is fluent in English, French, Portuguese, Spanish, and Finnish.