We hope you can attend the annual Maryland Governor's Grants Training Conference where our speakers' knowledge sharing can help you gain the competitive edge you need in today's grants world. Register through this secure website with credit card. Registration will close November 8th or when full.

Where
College Park Marriott Conference Center
3501 University Boulevard East
Hyattsville, MD 20783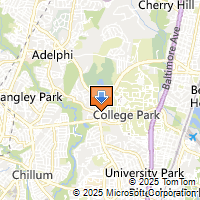 Driving Directions
MR. GIL TRAN, of the U.S. Office of Management and Budget, always is a very popular speaker at our annual conference. He will update us on Uniform Guidance.
We are proud to announce that Trinity Tomsic, Deputy Director of Federal Funds Information for States will be our Luncheon Keynote Speaker! Trinity is on top of what is happening in Washington and how it's impacting States.
Susan Casey
susan.casey@maryland.gov
410-697-9649
PARTNERS IN EXCELLENCE
Welcome to the Governor's Grants Training Conference registration site.
Our popular annual training conference is for professionals who crave knowledge and want support to enable their organizations to thrive. Your success is our success, thus, this year's theme is "Partners in Excellence."
This conference is an ideal opportunity to network with federal, state, and private funders up close and personal. Whether you're from a state agency, local government, institution of higher learning, or registered nonprofit, we suggest you register your entire team: program managers, and fiscal, procurement, and legal staff. As always, we will award up to five Continuing Professional Education credits (CPEs).

The price again this year is quite a bargain, thanks to our sponsors. For only $129, your registration includes a beautiful continental breakfast, delicious hot lunch, and energizing afternoon refreshments, as well as convenient parking in the adjacent garage. Of course, you also will gain a wealth of knowledge to help you acquire and manage grants like never before. With federal funding becoming tighter, it is more important than ever to keep up with the latest in grant cycle training. Here is the latest draft agenda.

We typically sell out of seats early. Registration closes on November 8 or sooner, if sold out. Don't delay. Register today!
Check with your grant guidelines, as you may be able to use your grant funding to attend this training.
PLEASE HAVE YOUR CREDIT CARD READY WHEN YOU REGISTER.
Sorry, we cannot accept checks. Although we cannot give refunds, if you find you cannot attend later, your registration IS transferable.
You may notice that there is a place for a code to be entered on the registration form. It is for invited speakers' and sponsors' use only.

THANKS TO OUR SPONSOR PARTNERS:
PLATINUM LEVEL SPONSOR:
GOLD LEVEL SPONSORS:
SILVER LEVEL SPONSORS:
ALl SPONSORSHIPS ARE FILLED. PLEASE INQUIRE FOR NEXT YEAR! CONTACT
SUSAN CASEY, Susan.Casey@maryland.gov