When
Thursday, November 7, 2019 at 11:00 AM EST
-to-
Friday, November 8, 2019 at 7:00 PM EST
Add to Calendar
Where
Louisville Presbyterian Theological Seminary
1044 Alta Vista Road
Louisville, KY 40205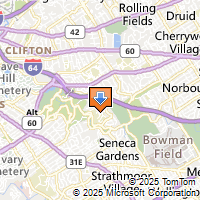 Driving Directions
Andrea Stevens
Louisville Seminary
502-992-9371
astevens@lpts.edu
Attendees are responsible for their own housing arrangements. Rooms on campus at Laws Lodge have been blocked off under "Festival of Theology/Alum – Guests". Reservations can be made by calling Laws Lodge directly at (502) 992-0220.

THURSDAY, NOVEMBER 7
FRIDAY, NOVEMBER 8
Registration Opens 7:30 a.m.
Alum Association Breakfast 8:00-9:30 a.m.
Caldwell Lecture 9:30-11:00 a.m.
Whosoever: Finding Holy Ground
with Rev. Dr. Edwin C. Sanders, II
Worship and Memorial Service 11:30 a.m. - 12:30 p.m. Featuring Rev. Chandra Irvin, M.Ed. (MDiv '15)
Distinguished Alum Awards Luncheon 12:30-2:30p.m. Honoring Rev Dr. Majid Abel & Rev. Prof. Nosheen Khan (*reservations required)
Teaching Beyond the Classroom 3:00-4:30 p.m.
A faculty presentation
President's Reception 5:30-7:00 p.m.
with President Alton B. Pollard III
Class Decade Gatherings 7:00-9:00 p.m.

This year's Festival of Theology and Alum Reunion will address intersectionality. How do social categories such as race, creed, gender, sexual orientation, and circumstance, apply to our calling to answer God's Divine Invitation of "Whosoever" (John 3:16) as the foundation for engaging the world and building bridges between God and humanity?
Register Now for EARLY BIRD prices through 9/30/19!
Admission increases by $10 on 10/1/19. Registration Deadline is 10/25/19.
CALDWELL LECTURE Rev. Edwin C. Sanders, II Whosoever: Finding Holy Ground Friday, November 8th 9:30 - 11:00 a.m.
The Caldwell Lecture is free and open to the public.
The Rev. Edwin C. Sanders, II, is the Senior Servant and Founder of Metropolitan Interdenominational Church (established 1981) in Nashville, Tennessee. This congregation attracts a broad cross-section of people with the mission of being "inclusive of all and alienating to none." Metropolitan has outreach ministries in the areas of substance abuse, advocacy for children, sexual violence, and harm reduction, and since 1984 has provided services to persons infected with, and affected by, HIV/AIDS with the First Response Center being founded in 1992.
Sanders, who served as Dean of the Chapel at Fisk University, is a member of the NAACP, the Interdenominational Ministers' Fellowship and the Ryan White Community AIDS Partnership, and served as a Commissioner for the Tennessee Human Rights Commission. Appointed to the CDC Advisory Committee on HIV and STD Prevention during the Clinton Administration, he served five years on the Presidential Advisory Council on HIV/AIDS during the Bush Administration. He also served as co-chair of the National Syphilis Elimination Working Group and was involved with the Obama Administration White House Office on AIDS in implementing the National AIDS Strategy.
FESTIVAL PREACHER
Rev. Chandra Irvin (MDiv '15)

Rev. Chandra Irvin, M.Ed. (MDiv '15) is the Executive Director for Peace and Spiritual Renewal at Spalding University and the President and Founder of Irvin, Goforth & Irvin LLC, a consulting firm committed to advancing peace, purpose, and performance in the lives of individuals and organizations. She is a certified coach, facilitator, and minister for peace with expertise in cross-cultural relations and conflict resolution; and a certified master consultant on Polarity Thinking, a breakthrough strategy which combines "either/or" and "both/and" thinking to supplement traditional methods of creative planning and problem solving. Employing these skills, Chandra has helped individuals, leaders, and organizations in the U.S. and abroad to: simplify complexity; overcome chronic difficulties; resolve conflicts; and build meaningful relations across diverse groups.
In ministry Chandra journeys with individuals and groups, providing resources and space to answer such questions as, "How do I find meaning in my life?" "How can I exercise individual freedom while demonstrating my commitment to the well-being of all?" "Why do we do what we do?" and "How can we relate ethically and spiritually with one another across our diverse cultures?" In the answers to such questions, they clarify their purpose, align their values, discover possibilities, overcome obstacles, and achieve their goals.
DISTINGUISHED ALUMS
The Distinguished Alum Award is given to those who have made a lasting impact on the Church and society through outstanding professional, volunteer, or philanthropic accomplishments; and/or who have advanced the Seminary's mission, thereby, enhancing Louisville Seminary's impact on the Church and future generations of students. The 2019 Distinguished Alum Awards Luncheon will take place Friday, November 8.