Bi-Weekly from 10 AM to 1 PM
Starting September 11 through October 24, 2019
(See specific days in Workshop description at right).
Where
Indian River State College
3209 Virginia Avenue
Bldg. Y Room 108
Fort Pierce, FL 34981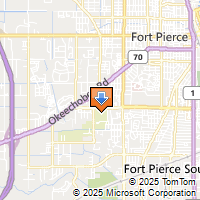 Driving Directions
Register Now and Begin:
Defining your business concepts

Developing your marketing Strategy

Identifying your target market and how to reach them

Determining financial projections

Identifying the best ways to fund your start-up

Promoting you buisiness through digital marketing and social media
Ken Koziol
Treasure Coast Chapter 308
772-489-0548
Simple Steps for Starting Your Business Workshops 2 Thru 5
Is Starting a Business Right for You?
It's time to make the decision to proceed and make your business idea a reality! Even if you did not attend the Introductory Session held a few weeks ago, you can still register for these informative and valuable workshops.

Treasure Coast SCORE'S 'Simple Steps' start-up business workshops help you prepare a blueprint for making your dreams for a business come true
Workshops 2-5 will be held at: IRSC Main Campus, 3209 Virginia Avenue, Brown Center, Building Y, Room 108, Fort Pierce, FL 34981
All workshop sessions will run from 10 AM to 1 PM
Workshop 2: Business Concepts: Wednesday, September 11, 2019
Workshop 3: Marketing Plan: Wednesday, Septembeer 25, 2019
Workshop 4: Financial Projections: Wednesday, October 9, 2019
Workshop 5: Funding Sources: Thursday, October 24, 2019
Sign up for this workshop series to jump-start your own business using SCORE support. Obtain all of the SCORE materials for this workshop series; access other SCORE tool and templates. Gain SCORE mentoring support. Interact with others as they plan their business start.
All of this support as you research and develop your business idea, and prepare for your business start-up with help from an assigned SCORE mentor for only $80
Successful, experienced SCORE volunteers are prepared to help you realize your dream of entrepreneurship!
In addition you will receive a "Certificate of Achievement" for completing the workshop series, it's like getting a "Streetwise MBA".
Register now to complete the SCORE "Starting a Business" workshop series. Learn how SCORE can guide you on your journey to small business success.
Please note:
This Simple Steps Program consists of 5 workshops the first of which is free of charge.
Workshops 2 thru 5 cost a total of $80.

Sorry, no children allowed in class

For more info call Treasure Coast SCORE at: 772-489-0548

Treasure Coast SCORE office hours: Monday – Friday from 9:00 am to 12:00 pm
About SCORE:
SCORE is a non-profit resource partner of the Small Business Administration. The Treasure Coast SCORE Chapter has been helping entrepreneurs and business men and women for almost 50 years to start, develop, and expand their businesses. For more information about how we can assist you visit us at treasurecoast.score.org