Where
The Hyatt at the Bellevue
200 South Broad Street
Philadelphia, PA 19102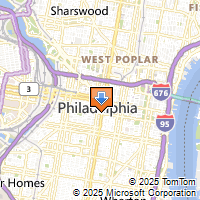 Driving Directions
James J. and Frances M. Maguire
and an Anonymous Donor
You are invited to Growing Greatness:
Gesu School's 2013 Gala !
Please join us for a spectacular evening, including cocktails, enticing food stations, inspiring entertainment by Gesu School's children, and the presentation of the Gesu Spirit Medal. Proceeds from the evening benefit the children at Gesu School in North Philadelphia.
This year's Gesu Spirit Medal Honorees are Rev. William J. Byron, SJ and Ms. Vivienne Ehret. We thank gala co-chairs Margaret Anne & Jim Nolen and Jenn & Carter Sims and the Growing Greatness committee for their tireless efforts on behalf of our children.
Ticket and Sponsorship Options
Sponsor and patron commitments must be received by March 4th to be listed in the invitation and
by April 15 to be included in the program.
Presenting Sponsor - $25,000 - Filled
We thank our two presenting sponsors - James J. and Frances M. Maguire and an Anonymous Donor
Title Sponsor - $15,000 ($14,000 tax deductible)
Includes 10 tickets, full page ad in premium location, framed student artwork, listing in invitation
Mission Sponsor - $10,000 ($9,200 tax deductible)
Includes 8 tickets, full page ad in program, listing in invitation
Sponsor A Child - $6,500 ($6,300 tax deductible)
Includes 2 tickets, half page ad in program, listing in invitation (with a NEW or additional Sponsor A Child commitment for the 2013-2014 school year)
Educators Circle - $5,000 ($4,400 tax deductible)
Includes 6 tickets, half page ad in program, listing in invitation
Scholars Circle - $2,500 ($2,100 tax deductible)
Includes 4 tickets, quarter page ad in program, listing in invitation
Patron - $500 per person ($400 per ticket tax deductible)
Includes 1 ticket, listing in program, listing in invitation
Guest - $200 per person ($100 per ticket tax deductible)
Includes 1 ticket