APRIL 26-27, 2013
Russia/Eurasia Mission Initiative:
50/50 Partnership Roundtable
Memphis, TN
There should be no separation in the body, but all its parts should have equal concern for each other. If one part suffers, every part suffers with it; if one part is honored, every part rejoices with it. Now you are the body of Christ, and each one of you is a part of it. – 1st Corinthians 12:25-27
The Eurasia Partnership Roundtable is dedicated to the memory of David McLaurin who passed away suddenly February 27th. A gifted leader and dedicated Christian, David served as IMT Eurasia Partnership Coordinator with great passion and vision over this past year. Just days before passing he shared his enthusiasm about an upcoming trip to visit the United Methodist Churches in Eurasia and closed his email with these words, "God is good!" His joy in serving our Lord was contagious and an inspiration to us all. David was a former staff member of Lovers Lane United Methodist, Dallas, Texas, and served in foreign and domestic missions. David led numerous teams to Russia beginning in 1993 and continuing into the 2000's.
Empowering Your Long Term Partnership For Long Term Impact!
AN INVITATION - Friends of Russia/Eurasia Initiative we invite you to the In Mission Together (IMT) Partnership Roundtable sponsored by the General Board of Global Ministries in collaboration with Christ United Methodist Church in Memphis, Tennessee and the United Methodist Church in Eurasia. Many of you have participated in the previous Russia Iniatives in the past and we know you'll be excited about the agenda that we have in store for you at this upcoming event!
TO DIALOGUE - This roundtable will have a different format in that some of our time will be shared with our partners from Russia, Ukraine, Belarus and Moldava via hubs across Eurasia through an interactive simulcast which will involve worshipping and dialoguing together in real time.
TOGETHER - We will be discussing an emerging paradigm shift in mission work through the 50/50 Covenant created by GBGM and learning about groundbreaking concepts to take your partnership to the next level through a book called "When Helping Hurts" where the focus is on long-term, asset-based development rather than short-term, needs-based relief. We are excited to have Dr. Randy Russ, Chief Operating Officer of the Chalmers Center, to lead this discussion.
When Helping Hurts has caused many churches and ministry leaders to ask: What do we do next in our efforts to help people at home and abroad? How can we shift our ministry focus from dependency creating relief to life-giving restoration? How can we equip our ministry leaders and servant volunteers to walk with and disciple the poor? Dr. Russ will be sharing an overview of the core principles from When Helping Hurts and applications relevant to the local church. A time for questions and comments will follow the presentation. Reading When Helping Hurts is a prerequisite for attending this event. You can click here to order your own copy.
Worship Together via
Live Simulcast
The days of boarding an airplane to worship together with our partner church is past. Don't miss this exciting component of the Roundtable as God works in us and through us as we share in joint worship experiences connecting the attendees in the United States with the attendees in Eurasia live via the internet. We'll sing, hear inspiring messages, share communion, and hear the faith stories of our brothers and sisters in Eurasia.
Speakers
Dr. Randy Russ is the Chief Operating Officer of the Chalmers Center for Economic Development at Covenant College. Dr. Russ earned a Ph.D. in marketing from Louisiana State University. Prior to joining the Chalmers Center he served for over 20 years in business and industry, most recently as President and CEO of Community Coffee Company. He has also served on the business faculty at Belhaven University, the University of Louisiana, and Louisiana State University. Dr. Russ has worked with businesses, churches, ministries, and universities in the United States, Latin America and Africa to create sustainable Christ-centered businesses and ministries. A recent article on business as missions in Christianity Today featured his work in Colombia. He is a life-long United Methodist and candidate for ordination as a deacon.
Bishop Eduard Khegay is the newly elected Bishop of the Eurasia Episcopal Area based in Moscow, Russia which stretches across 11 time zones of Eastern Europe and the whole of Russia. Khegay, the first United Methodist Bishop from the former Soviet Union, has been the pastor of the Raduga United Methodist Church in Moscow and assistant to the former Bishop Hans Växby since 2005. He has also played an active role in the Russia Initiative, the first of what became an extensive series of recent church development efforts, collectively known as In Mission Together. Khegay graduated from Bauman Moscow State Technical University, studied at the Moscow United Methodist Theological Seminary , received a MDiv degree from Candler School of Theology and a DMin degree from Wesley Theological Seminary. He was ordained as a United Methodist elder in 2001. Bishop Khegay will be at the event to share his thoughts on the Eurasia UMC path over the next few years. Click here to read his full bio.
Bishop Bill McAlilly is the Bishop of the Memphis Conference covering West Tennessee and West Kentucky. Prior to that Bishop McAlilly came from the Mississippi Conference UMC and was District Superintendent of the Seashore District. A small portion of his bio reads: "He leads the heart of the church into the heart of mission as evidenced by his call to the MS Gulf Coast and in forming a partnership between Seashore District and the Methodist Church of Nicaragua, now a mission emphasis of the Mississippi Conference. He served as a member of the Holy Conferencing Task Force of General Conference 2012 and was a contributor to the book, The Gift of Unity, edited by Bishop Scott Jones."
Rev. Shane Stanford is the Senior Pastor of our host church, Christ United Methodist Church in Memphis, Tennessee, one of United Methodism's leading congregations for teaching, service and the development of small groups. A former church planter, Shane also served as the Executive Director/Host of The United Methodist Hour, a national radio and television ministry. After returning to the pastorate, Shane continued as host of the radio program, LifeMatters, a weekly discussion about issues related to faith and everyday life. Shane is the author of nine books, has published several articles and travels across the nation sharing his story as an HIV+ Hemophiliac, speaking at national events as well as appearing on numerous national television and radio programs. A graduate of the Honors College of the University of Southern Mississippi and Duke University, Shane holds graduate degrees in Theology and in Marriage and Family Therapy.
Rev. Patrick Friday, Director of the In Mission Together (IMT) Partnership Program of the General Board of Global Ministries, is resourcing conferences, districts, churches and individuals for mission and ministry through a network of partnership coordinators, roundtable events and partnership covenants. Patrick has over twenty years of experience in missionary service, church planting, partnership development and holistic mission through the new Mission Initiatives of the United Methodist Church. The IMT partnership program facilitates healthy, balanced relationships between mission partners around the world. A 50/50 partnership covenant is created between the two churches, which fosters mutuality and respect for each other as both are transformed and energized by this faith-building experience. Click here to read the 50/50 Covenant or if you'd like to watch a video on the concept click here.
Breakout Session Speakers
Marfa Ministry
Marfa Ministry was inspired by the pastor and members of the Saratov United Methodist Church, Saratov, Russia. Marfa Ministry is a nonprofit ministry that supports churches of the world that are struggling to be self-sufficient. The ministry was founded by Janet Fisher, a member of the First United Methodist Church in Denton, TX. Join us as we discuss this ministry as well as developing other ideas to be in mission together. Learn more about the Marfa Ministry by clicking here.
Using Social Media to Enhance your Partnership
Want to utilize technology to strengthen your connection across the miles but have no idea what it is much less how to get started? If so, this session is for you! We'll show you how to get started as well as share examples of how to use the various forms of social media such as Facebook, ooVoo, Skype, YouTube and Vimeo with your partners. Patti (Bacher) Clifford, IMT Partnership Coordinator, will lead this session.
Key Role of Theological Education in Eurasia
Rev. Dr. Sergei Nikolaev, E. Stanley Jones Professor of Evangelism at the Moscow Theological Seminary of the United Methodist Church, has served as the seminary president in Moscow for the past five years. He received his Ph.D. from Southern Methodist University in 2007. For the past four years he has overseen the groundbreaking transition at the Moscow Seminary from traditional to modular education. In this session we will talk about the key role of theological education in forming new leaders and a new culture in the United Methodist Church in Eurasia.
Earn CEU Credits for attending!

Schedule
Friday - April 26
9:00 Registration
9:30 Interactive worship live via the internet connecting Eurasia & Memphis
10:30 Program
11:00 Featured presentation by representatives from Eurasia
Lunch (included)
1:30 "When Helping Hurts" - Dr. Randy Russ
3:00 "Strategic Vision for UMC in Eurasia" - Bishop Eduard Khegay
Dinner (included)
Interactive worship & collaborative discussion via the internet connecting Eurasia and Memphis
8:30 Benediction
Saturday - April 27
8:00 Interactive worship & collaborative discussion
Webcast discussion
Lunch (included)
Breakout sessions
2:45 Benediction
Hotel Accomodations
HOLIDAY INN - Several rooms have been reserved at the Holiday Inn University of Memphis. Reservations can be made by clicking here for the Holiday Inn University of Memphis website. To obtain the group rate of $112 per night (for a two room suite which sleeps up to six people) enter the group code RUU. You can also reserve your room(s) by calling the hotel at 901-678-8200. Notify the reservation department that you are in the Russia/Eurasia Conference to receive the discount. NOTE: the deadline to obtain the discount is March 25, 2013.
NEW! HAMPTON INN - Several rooms have been reserved at the Hampton Inn Memphis Poplar. Reservations can be made by calling the location at 901-683-8500. An online link will soon be available. To obtain the group rate of $89.00 per night (for a king or a double room) refer to the Russia/Eurasia Conference. NOTE: the deadline to obtain the discount is midnight, April 12, 2013.

Directions to Church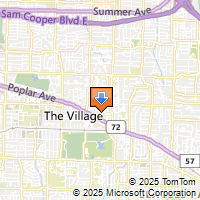 Christ United Methodist Church
4488 Poplar Avenue
Memphis, TN 38117


Click for Driving Directions
Registration Fees

Early Bird Registration through March 8, 2013 - Just $99
Regular Registration March 9 through April 4, 2013 - $119
Just in Time Registration April 5, 2013 and beyond - $139
Host Church Discount Rate (For attendees of Christ United Methodist Church we have a special rate to thank you for your hospitality!) through April 4th - $60
April 5th and beyond - $80
Friday only - through April 4th - $80
April 5th and beyond - $100

Saturday only - through April 4th - $60
April 5th and beyond - $80
Multiple Attendee Discount - 5 or more from same church - Only $79/each The multiple attendee discount is only available through April 4, 2013 so sign up fast! Note: To receive the discounted rate all multiple registrants must be registered at the same time. (Names can be added later if you are unsure who is able to attend but you want to lock in the discounted rate.)
Register Now!
FAQ's
What is the dress code? Dress is comfortable and casual - jeans are okay and ties for men are not necessary.

Will there be shuttle service available to/from the airport? Shuttle service may be available depending which hotel you are at.
What meals are included? Friday's lunch and dinner and Saturday's lunch are all included in the registration fee.
Do attendees from the host church get a discount when attending? Yes! We are right here at your home church and would love to have as many people involved in the learning, sharing and growing that will evolve from this roundtable. There is a special reduced rate available for you and we hope you'll choose to attend the entire event!

For questions about event information:
Patti Clifford
IMT Coordinator - Registrar
patti.clifford@aol.com
920-371-0847