Seating will be limited to persons who register in advance with the Clark County Bar Association (CCBA).

Bonus: Complimentary pizza lunch from 11:30 am to 12:00
Where
Clark County Bar Association
717 S. 8th Street
Las Vegas, NV 89101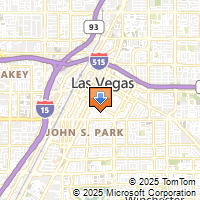 Driving Directions
*Notes To guarantee seating at a live CLE seminar hosted by the Clark County Bar Association (CCBA), all reservations MUST be received by the CCBA at least 72 hours prior to the seminar. All reservations to CCBA events must be pre-paid. To receive a full refund for cancellations, a written request must be made to CCBA 72 hours prior to the event. Without prior registration, event walk-ins will be charged an extra $15 over the individual price.
The Lawyer's Use of Social Media – A Look at Hot Topics and Trends - CLE Seminar - October 2, 2019
Speaker
John Naylor
of Naylor & Braster Attorneys at Law
Topics
Social media and the lawyer's duty of competence

Does the state bar have to review Your LinkedIn profile?

Using social media to investigate the other side

Did I just create an attorney/client relationship with the person who looked at my website or LinkedIn page?

But I've known her for years before she became a judge! – Can you remain social media friends after your friend becomes a judge? Rules for judges and lawyers

I need help – Can I turn to an Internet forum to ask other lawyers for advice about one of my cases?

Can I brag about my victories on my Facebook page?

What do you mean I can't respond to that negative Yelp review?
Offers 1.0 Ethics CLE Credit for Nevada lawyers
This event is for the continuing legal education (CLE) of Nevada lawyers.

Lunchtime learning – Pizza lunch served at 11:30 a.m. for registered attendees!
Date: Wednesday, October 2, 2019
Pizza lunch: 11:30 a.m.-12:00 p.m.
CLE Program: 12:00 p.m. to 1:00 p.m.
Location: Clark County Bar Association, 717 S. 8th Street, Las Vegas
Offers: 1 Ethics CLE credit for Nevada lawyers
Attendance Fee:


Live event - $35 per CCBA member; $50 per non-member
Recorded event - $35 per person. Select format: Audio (.mp3) or Video (.mp4). Delivery (via e-mail) to take at least 2 weeks after live event.
Seating will be limited – To attend, register now...
CCBA's CLE Programming is sponsored by