Pro Board 2019 Education Conference
January 18-19, 2019
Dallas/Plano Marriott at Legacy Town Center
Dallas, Texas
3 Easy Steps to Register:
1: Register for the conference (click button below):
2: Book your hotel room: The Conference rate is $159/night plus tax. This rate is available for 3 days before and after the main conference nights, should you decide to extend your trip. You can book your hotel either online or by phone:
Click to book online: ONLINE RESERVATIONS
or call: 1-800-228-9290 and mention "Pro Board Annual Accreditation" to be put in the group block with the group rate.
3. Make your airfare reservation:
If you are the designated representative from your organization attending, call Lauren Connolly at Direct Travel to book your flight.
Lauren can be reached at 617-984-7313.
About the Hotel and the Area:
Dallas/Plano Marriott at Legacy Town Center
At the center of the thriving Plano, Texas area, Dallas/Plano Marriott at Legacy Town Center welcomes you with 4-star accommodations and contemporary amenities. The spacious hotel rooms and suites feature premium bedding, Wi-Fi and 55-inch high definition TVs. The hotel lobby is home to a great bar and full service restaurant as well as a newly opened Starbucks. Explore a diversity of nearby shops, restaurants and nightlife , at the Shops at Legacy Center just steps from the hotel entrance.
AIRFARE
For travellers from North America and Hawaii, the Pro Board covers the cost of one r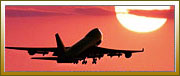 epresentative from each accredited entity as well as COA members and the Pro Board Board of Directors. Please make your reservations through the NFPA travel agency below to have the Pro Board billed for the fare. If you are making reservations for other attendees not covered by the Pro Board, you may do so at the same time and you will be charged for those fares directly.
The Pro Board will provide a $500 stipend for attendees travelling internationally. If you are travelling from outside North America or Hawaii, please make your own travel arrangements and email your receipt to Betsy Cabrera, the Conference Coordinator, at conference@theproboard.org, for reimbursement of up to $500.

Direct Travel
Lauren Connelly
617-984-7313
If you will be driving to the Conference, the Pro Board will reimburse you for up to 400 miles of travel (roundtrip). You will need to submit a mileage log to the Pro Board after the conference in order to be reimbursed.