Thursday, March 1, 2018
5:00 PM to 7:00 PM PST
Add to Calendar
Park & Rec
4612 Park Blvd.
San Diego, CA 92116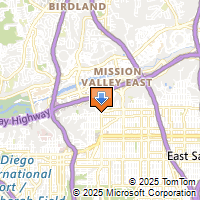 Driving Directions
Vianney Cardenas
(858) 552-0600
vcardenas@pbginc.biz
Pacific Building Group
Leverage Your Beverage
at Park & Rec in University Heights
Please join SMPS San Diego for an evening of drinks and bites at this multi-building hangout. Attendees will be able to network and enjoy Park & Rec's roomy digs while playing courtyard and patio games. Our event sponsor, McCullough Landscape Architecture, will divulge how its planning and design transformed the outdoor areas into a commune for games, frivolity and some of the city's best craft cocktails.
Registration includes a tour, drink ticket and appetizers.
Where: 4612 Park Blvd., San Diego, CA 92116
When: Thursday, March 1, 2018; 5:00-7:00 PM PST
Cost: $35 Member / $45 Non-Member / $55 Walk-In
Space is limited, so register today.
Cancellations must be made 24 hours in advance to receive a refund by contacting Vianney Cardenas at vcardenas@pacificbuildinggroup.com.
Event Sponsor:
Interested in becoming a sponsor? Learn more about our sponsorship opportunities at: https://www.smpssd.org/events/sponsorship/.
Annual Sponsors: